This electrolysis seawater chlorine production system developed by our company only uses seawater with absolutely zero chemicals to generator 6000-8000ppm sodium hypochlorite solution through the electrolysis system.

The whole set of equipment is easy to operate and easy to maintain. yet maintains stable sterilization power, high resistance, and is low cost, insuring investment return in a short time, which is one of the merits of this device.
As producing hypochlorite on-site and on-demand, the system eliminates concerns associated with transportation and storage of liquefied chlorine gas or commercial sodium hypochlorite solutions, It's a ideal for any application requiring chlorination.
System composition:
Seawater Booster Pump
Auto Backwash Strainer
Electrolyzer (mmo coating titanium anode and cathode)
power supply
Programmable Logic Controller(PLC center)
Storage Tank
Air Blowers
Metering Pump
Acid Washing cell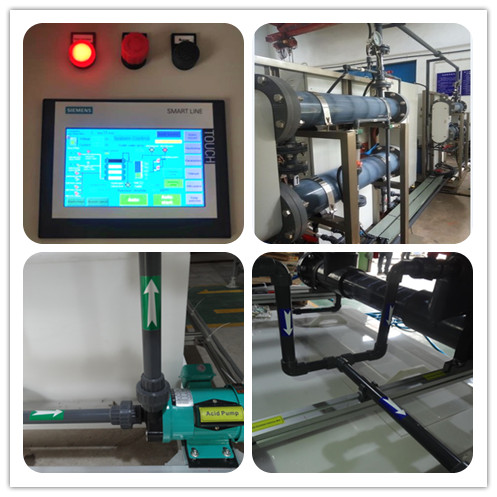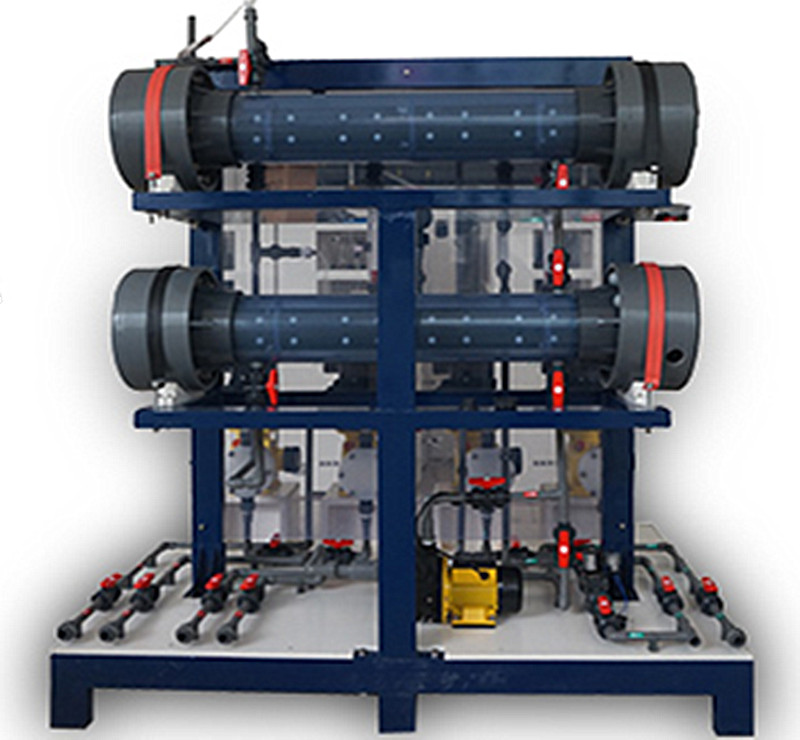 Power Generation plant
Petrochemical station
Mariculture aquaculture
Desalination Plant
Ocean anti-fouling
other disinfection or water cleaning application